Traditional camping has become a thing of the past due to the rise of "glamping."
What is glamping, and how does one do it?
We'll go over that and give you every tool you need to modernize your camping experience.
So, how do you turn camping into glamping?
You can turn your next camping trip into a glamping trip in just a few steps.

Get access to electricity. Electric is almost a must for turning camping into glamping, luckily most campsites have electric access or bring a generator.
Upgrade your tent. You can simply upgrade to a glamping tent or a cabin tent.
Upgrade your bedding. Luxury requires plush bedding a pillows
Add gadgets, like television, refrigerators and other luxury items
Add often overlooked items like a toilet, propane oven, and upgraded grilling equipment.
Most of all glamping or luxurious camping is a state of mind, so bring any items  that make you feel comfortable or that you may take for granted at home.
Read on for a break down of more information on glamping including a packing list and even what to wear while glamping.
What is glamping?
"Glamping" is the concept that camping should be done in as much style as possible, bringing luxury items along for the trip. The word became popular in the early 21st century, but it has a surprisingly long history.
All the way back in the 1500s, prominent members of high-class society like the Earl of Atholl visited other kingdoms, setting up his tent on the journey with all the comforts of home. Experiences like these were only for the richest of the bunch in centuries past, but now it has become accessible and affordable if you do it right.
The main idea, of course, is to be glamorous and comfortable. While traditional campers bring along a tent and other necessities, "glampers" go all out. Sometimes, queen beds are even hauled in for the stay!
To help you get a better picture of what camping like this entails, look at these images on Pinterest. As you can imagine, your packing list can get pretty pricey pretty fast.
Let's look at some of the things you will need to get the most out of your money in a minute.
Who goes glamping?
Virtually anyone can find pleasure in going glamping, but the most popular glampers are corporate groups, women having bachelorette parties, and honeymooning couples! If you fit into any of those categories, this may be the ideal getaway for you!
How to create a glamping packing list
The possibilities are endless when it comes to what can be upgraded and added to traditional camping gear. The most basic supplies like tents can become extravagant hideaway havens. Here are some cool ideas that'll really rock your friends' socks off: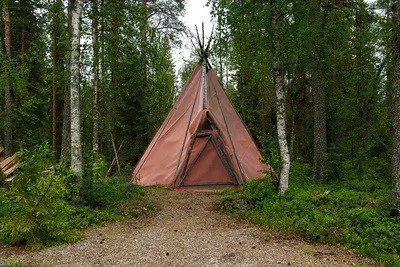 Glamping Tents
Tents are the most important list item on any camping trip. Most traditional ones are plain and drab, but they don't have to be with glamping tents!
There are several different styles to suit your desires. Want to be sheltered and still see the stars? There's a tent for that. The bubble tent is easily inflatable, transparent, and gives you a 360-degree view of your surroundings!
They are great for camping with a friend or partner, but they're usually too small for groups. For group camping, yurts are great! Yurts are rounded, spacious tents that can accommodate up to 8 people. Find one here. Of course, yurts can get rather expensive, as they are considered the height of luxury when it comes to glamping.
Other popular tents are tipis and large family tents.
Sleeping Equipment
Sleeping equipment used to consist of sleeping bags and basic cots only. You had two options if you wanted to explore the wonders of nature and sleep on something other than the hard ground.
Thankfully, a new world of choices has opened up, thanks to the glamping boom. Air mattresses have become a widely preferred way to sleep in comfort, and even they can be elevated (both literally and figuratively)!
This queen-sized airbed cot is the best of both worlds. You'll feel like you are sleeping on a cloud. It can withstand up to 600 lbs. and will comfortably accommodate people up to 6 ft tall.
If you're planning on an extended stay, you can even bring your own bed. After all, glamping is about having the comforts of home while being away!
Keeping clean in style
Hygiene should never be neglected, no matter where you are. In addition to the usual supplies like toothbrushes and toothpaste, you can bring your very own portable shower! It runs on batteries and propane gas.
With the gas, you can heat up the water. No more cold showers and icky campground bathhouse floors for you! "But wait," you ask, "does that mean I just have to shower in the open?" Absolutely not! Not if you have the privacy tent meant for this very occasion. This particular model comes with a separate changing room, too.
Don't go in the woods.
Going to the bathroom in the woods can be gross and embarrassing, and the whole process is especially tricky for women. Everything can be made into a luxury experience, even this!
There are portable toilets that keep you from squatting behind the bushes. This one can support up to 500 lbs. It comes with biodegradable bags for environmental consciousness and easy disposal.
Combine that with your two-room privacy tent and you can shield prying eyes from your most private business. If you're a lady and need a quick, on-the-go experience that'll still save you the trouble of squatting in the right position, consider getting a Shewee!

Camco 51097 Deluxe Camping Kitchen/Grill Table with Integrated Lantern Holder, Stainless Steel Top, and Wash Tub
Easy cooking
Everyone needs a hot meal at the end of the day, and you shouldn't have to deal with the dirty and sweaty work of chopping up wood for a fire. That's so last century, right? That is why several companies have come up with easier, mess-free solutions.
Just about everything you could think to bring can be packed into this fully-functional camp kitchen! It can be easily packed into a suitcase, and it comes with shelves, prep space, a sink, and storage for utensils and food.
or dessert, you may be craving cake or cobbler. That is where the outdoor oven comes in! It burns up to 400 degrees and can be powered for 5 hours with 1 tank of propane.
Keep the electronics
Most of us are tech-addicts, and camping is not always about "getting away from it all." If you want to stay connected, try out this eco-friendly, solar-powered device charger! The best part? The manufacturers guarantee that it's weatherproof, shockproof, and won't break if dropped. According to them, it has been thoroughly tested by the U.S. military.
Another must-have for a real nature party is a speaker for jamming out and dancing with friends! This mobile, Bluetooth enabled device is waterproof for up to 1 meter for 30 minutes and delivers 360-degree sound. Just be mindful of your tent neighbors and wildlife! (Probably useful for scaring off bears)
If you are glamping with a generator or campgrounds power source you can bring you television. Most dish providers have dish setups just for camping.
You will be the star glamper that everyone adores if you bring along equipment for a movie night! All you need is a laptop, a screen, and a projector.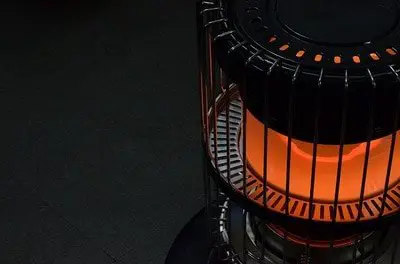 Keep warm
If you're glamping in the winter, you will not have to worry about chilly nights anymore! Say goodbye to heaps and heaps of blankets, and say hello to portable heaters.
Propnae and electric heaters are the top choice for most glampers. If you are using a propane heater, make sure that your tent is properly ventilated. Carbon monoxide can be a real danger in areas that are not well ventilated.
Portable clothes washing
Keep your clothes clean with the most portable, lightweight washing machine in the world! The Scrubba Wash Bag weighs only 5 oz. and is easy to use. All you have to do is fill the bag with clothes, water, and soap and rub the bag with your hands to lather it in. Rinse and find a safe place to dry your garments.
In the snap of a finger, you avoid wearing smelly, dirty underwear for the third day in two weeks. It is important to mention that the bag does not come with detergent, so where do you get something that won't harm the environment?
You can never go wrong with Bronner's all-in-one soap! It comes in a wide variety of scents and is 100% environmentally friendly. Another great option for both clean clothes and a clean conscience is the Deter Natural Outdoor Soap! Like Dr. Bronner's brand, it has multiple uses from skin cleanser to laundry detergent.
Great lighting
Set the mood on a couple's retreat with indoor lighting. Buy some LED powered votive candles and stick them inside Cathedral-style lanterns! The soft, flickering light is sure to add a sultry vibe to your nights.
Nature-based activities for glamping
You probably aren't interested in just lazing around all day. That really is something you could do at home without going through the trouble to set up a tent and gear.
You are roaming about and fraternizing with Mother Nature for a reason: to have fun! Here are some activities that will make your experience memorable:
Go stargazing. If you set up in an area away from light pollution (caused by big cities), you'll be able to see more stars than you ever have before. You could lie on your back on a comfy blanket and marvel at the beauty of space, or you could bring along a telescope!
The naked eye cannot see planets in any sort of clear fashion; Mars just seems to be a slightly reddish dot. With a telescope, you see with much more clarity and definition! For optimal viewing, download the Night Sky It'll tell you where the stars and planets are positioned in real time!
Bring an instrument and sing songs by the firepit! There's nothing better than bonding with friends over music by the cozy embers of a fire.
Play hide-and-seek. It seems silly at first; it's a game for children, I know. Hear me out — playing this game is a fun way to explore your surroundings! Besides, glamping is about letting your hair down and going with the flow. Everyone should express their inner child once in a while!
Horeshoes has been a long time favorite of campers and galmpers alike.
Badminton is a lot of fun and you can get portable set.
Croquet is very popular as a camping game.
Which outfits should I bring to go glamping?
Excellent question! While glamping is all about feeling and looking your best, keep designer items and other expensive or fragile pieces at home. After all, you are exposed to the elements on your journey.
That being said, you can still look chic and put together for all those Instagram photos you'll surely be taking!
Obviously, the first step is to dress for the weather. I would not recommend wearing a thin, flowy sundress if you plan to glamp in the mountains during the winter. Don a soft flannel shirt or a beanie with hiking boots.
Wear anything that makes you feel good about yourself. Maybe a pair of jeans you've saved have a flattering shape. If you hate jeans, put on a cute maxi dress or skirt! For men, wear whatever makes you feel most comfortable. Button down shirts may make you seem confident and polished, but you're going to feel anything but comfy wearing them in the middle of the woods.
Pack according to what you plan to do. If you're getting down and dirty, it stands to reason that you don't want to pack anything you don't want mud to get on. If you enjoy yoga in nature, bring athletic wear.
When it comes down to it, you wear whatever you want! This vacation is all about living your best life and having fun. Don't stress over clothes too much; just focus on being comfy and making memories with your loved ones!
Being environmentally friendly while glamping
Being fancy does not mean littering with abandon or harming the soil with chemical-laden products. You can glamp and save the ecosystem at the same time! We have touched briefly on safe products for the earth above, but there are several more ways to stay conscious of your actions and a plethora of products to buy for this express purpose. Keeping your campsite clean is as easy as this:
Never dump waste near natural water sources. Contaminating the water source hurts both animals and humans. The same can be said for soap and toothpaste; both of those items should be biodegradable.
For those who menstruate, an eco-friendly alternative to tampons and pads are menstrual cups! They come in a variety of sizes to fit all of your needs. The Diva Cup is the most popular on market right now.
Use a portable firepit to reduce the risk of starting wildfires. Regardless, you should still be careful not to knock it over. Wildfires harm animals and kill humans every year.
The last thing you want to happen on your glamping trip is to get bitten by mosquitos. Using bug repellant is fine, but keep it out of the water you may be swimming in. The permethrin in bug spray can kill aquatic life.
Take along reusable batteries for your flashlights and headlamps if you decide to bring them! The old "reduce, reuse, recycle" principle is timeless.
Bring reusable water bottles. You can get some glamorous ones here; you add a touch of flair without contributing to pollution! Some of them even have neat features that monitor your water intake or are designed flat to fit in tight spaces like a purse.
Affordable and DIY glamping gear
Being cozy while glamping doesn't always require spending tons of cash. Going to the dollar store doesn't seem very glamorous, but saving money to buy that new designer bag you've been eyeing for a month is! Here are some glamping hacks to try:
Instead of buying some crazy expensive thousand-count Egyptian cotton sheets, just find something soft and warm at Target or even from home if you already like it. Just because it does not have a designer label doesn't mean it isn't comfortable. Glamping is about feeling fancy, not going broke. According to Suitcases and Sippy Cups, you can never go wrong with a nice quilt.
Having the right lighting improves the ambiance of your space. You can find outdoor string lights powered by solar panels here! They look gorgeous, and they are only $27.99. When you get home, you can get your money's worth by hanging them along the porch or patio.
If string lights aren't your thing, buy some tea lights from the dollar store and stick them in a jar at your picnic table! Light them only when you plan to use them, and put them out after. If they get knocked over, you could potentially start a fire. Tea light candles usually cost around $1-$3.
You can create a canopy from two simple items: a hula hoop and some sheer fabric or curtains. Open one end of the hoop, slide them through, and hang it from the tent right over your bed. The entire project will likely cost around $20. You save $10 if you compare the DIY version to a similar look from Bed Bath & Beyond.
If you think that lugging your toiletries around in a Ziploc bag is less than fabulous, bring a cute shower caddy! You can find one virtually anywhere in an array of colors and styles. You could even take a plain and affordable one like this from Target and DIY by putting some bling or ribbons on it! If shower caddies take up too much space, you could always buy a little pouch for travel-sized toiletries. Find ideas here.
How to weatherproof sensitive equipment while glamping
You won't have to worry as much about your gear getting wet with your waterproof tents. At least, not while you are chilling inside. I assume that at some point, you'll want to go out and explore your surroundings. You will also want to take photos and videos to commemorate the trip. Keep your digital souvenirs safe with weatherproofing equipment.
Starting on the more affordable side, keep those phones and tablets safe with regular plastic bags. Ziploc will do wonders, and you can still use your device through the plastic. This is especially useful if you are somewhere by the sea. Salty air and sand can also ruin your electronics if you aren't careful to protect them from the elements.
If you are into professional photography, there are waterproof camera cases just for you. Find a tested and ranked list of the best cases here.
Store them in a sealed case. This isn't ideal if you want to have your phone on hand at all times, but if you are going on a trip over the lake, your stuff will be safe if the canoe tips over.
Waterproof phone cases have been popular for years and for a good reason. They mostly keep your device safe from an accidental swirly when you drop it in the toilet or the bath. However, the cases are only protective for so long. If you can't catch it in time, water will eventually leak in and your phone is toast.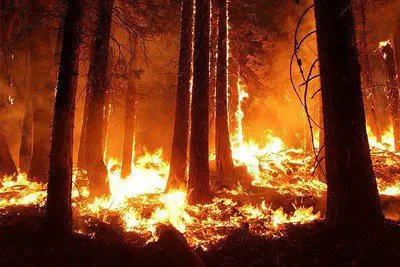 Staying safe while glamping
If you aren't going to an established site, forgoing it for a more secluded spot, you open yourself up to more natural hazards. You need to exercise extreme caution so that you can enjoy yourself instead of ending up in the emergency room. There are no "glospitals" yet, unfortunately. Follow these tips and cast off your worries:
Never, ever go hiking when there is no marked trail. There's a reason the trails aren't beaten and worn from other hikers' feet. You will likely get lost, and there's no telling what you may encounter. Lions and tigers and bears, oh my!
Keep your food stored in airtight containers. Find some adorable little Tupperware bowls and leave your leftovers in them. Wild animals are attracted to just about any food. Go ahead and use your camping kitchen to whip up something nice, but never leave it out. Aside from dangerous predators, flies might walk with all over your meal with their grubby little legs. That is unsanitary and definitely not glamorous.
Stay out of flood zones. Your dreamy little yurt can get swept away during a storm on low ground and turn your trip into a nightmare. You'd be stranded with no shelter!
Close up your tent before bedding down. Snakes and other creepy creatures could be interested in what you've got going on and want to join the party. These animals may mean no harm, but if you get scared and they get scared, someone is going to get hurt.
Be mindful of your fires. Do not leave your firepit unattended. Take Smokey the Bear's words seriously: only you can prevent forest fires!
Plan ahead of time for emergencies. Call people and let them know where you're setting up camp (in this case, glamp) so that if you go missing, they know where to look. Pack a standard first aid kit. We want everything to go smoothly, and that can only happen if you put in some effort before relaxing.
Check weather forecasts. Try and plan out your vacation when the chances of thunderstorms are low.
Combine your tips with common sense, and you shouldn't have to worry! Sit back and relax in the plush chair you brought along with a nice book and some tea.
I dont want to build a campsite on my own; where are the established glampsites?
You can still go glamping without trying to set up all of your gear; that is because established "glampsites" are popping up all over the world! Each site is unique, and not all are just in tents on the ground. You will likely spend more money per night to book a place, but if money isn't an issue, here are some of the coolest glamping spots around the globe:
The most luxurious, classy glamping experience comes from Mirano, Italy! Inside of the spacious tents, you'll find elegant four-poster beds and crystal dinnerware. You can also take a nice soak in a private tub. What DIY glampsite offers that? WiFi is available on-site for all of the tech-savvy campers out there. That's not all, though. If you aren't sold on the material things alone, wait until you hear this one! Venice, one of the cultural hubs of the country, is only 20 minutes away by train. It'll cost you about $580 for 3 nights.
You can glamp in a treehouse in Monterey Bay, California! It is pet-friendly, can house up to 4 people, and it's furnished with a kitchen and a fridge. No need to forage for food here. After dinner, take a dip in the jacuzzi with some friends or a lover! All said and done, the next available dates will cost about $240 per night.
Book a tipi in Tasmania, Australia! Included in the amenities are a bathtub, cell service, and actual toilets. If you've always wanted to explore Down Under, now you can for only $70 per night! Leave your pets at home for this one, though.
You can find a comprehensive list of glamping sites on Glamping Hub's website.
For some of us, camping is all about roughing it and disconnecting from the luxuries of home but there is no reason that someone can't enjoy the outdoors and still not be uncomfortable.
The great thing about glamping is you can have the best of both worlds and you can control the luxuries that you want to keep and the ones that you want to do without.
Here are some more glamping articles we think you will love.
How to do homemade DIY glamping Click here

How much does a glamping dome cost? Find out here.
What does it mean to go glamping? Find out here.
Glamping light ideas (Battery power, Solar Power, Themed, DIY)