Getting a dose of the great outdoors used to be reserved for those willing to rough it. But now, with all that the 21st century has ushered in, there's glamping. The trend has caught on, bringing with it various glamping resorts, but you can do it yourself just as well.
Glamping allows for a taste of the outdoors without fully surrendering comfort and luxury. A term that sprouted from melding together "glamorous camping," people have found a way to get enjoyment in being outdoors with the amenities of a resort vacation. It may seem slightly oxymoronic, but there is a trick to the success of it.
The allure in glamping possibly sprouts from the isolation packaged in with familiar comforts.  There are widespread options for resorts that offer this and more, including running water, wifi, and television. Some locations go as far as to offer amenities spa treatments and feature chandeliers.
Even though it seems like it's just an outdoor hotel, you don't have to rely on others to get the experience. Creating a convenient campsite can be attainable all on your own for a true homemade, do-it-yourself glamping experience.
So, how do you do homemade DIY glamping?
DIY homemade glamping is done by taking ordinary camping items and making them more glamorous and comfortable, by doing little things like adding string lights around the interior of your tent or bringing soft comfortable blankets for bedding.
Here are the steps that we will cover to get you set for your own homemade glamping experience.
Build or buy the right tent
Get the right bed
Make some great chairs
You'll need a table
Get some glam lighting
You'll need a power source
Cook some great meals
Keep those drinks and food cold
Bring some glam accessories
Related articles
Clickable Table Of Contents
Build or buy the right tent
Taking your modern comfort on the road gives you the opportunity to stay in places that are off the map. People love dropping their luxurious tents next to picturesque lakes, on pretty wooded hills, and romantic beaches.
The key is, you still need somewhere to stay. A shelter is the first step in creating your personalized glamping package.
Ditch your old nylon tent. Glamping involves feeling pampered and crawling through a zipped-up hole to crouch into a sleeping bag is exactly what you're trying to avoid. Opt instead to build a yurt, tipi, or pavilion tent.
Building them is easy once you decide which style you're after. A very easy one is the A-frame, which involves as little as 4 or 5 wooden beams and large drop cloths.
Even easier is the tried and true tipi style. Once you have the frame, no matter the shape, the drop cloths will act as your walls.
If you aren't up for the task of building, you can purchase various styles and types of tents to suit your needs. Alternatively, a campervan or trailer will work just fine.
It is worth noting that not every nylon tent will keep you from your full glamping experience. There are some tents on the market that are big enough to stand upright and add some touches of home.
Coleman makes spacious tents that take the responsibility off you for building one. Those will work, but there are still far more glamorous and easy ways to make your glamping experience dazzle.
Get the right bed
Just like you don't want to crawl through a hole to your home away from home, you don't want to zip into a sleeping bag for bedtime. Nothing says "roughing it" like mummifying yourself on the cold hard ground at the end of the day. This too can be glampified.
The easiest option to raise your from the ground is an air mattress. These are very affordable, compact, and easy to pump up. Make it a little more luxurious by adding a mattress pad.
Where it really gets fun: bedding! Plush blankets and pillows give the camping experience a warm, homey embrace. Don't skimp on these! They're perfect for making your space look inviting and for getting cozy.
Depending on how committed the glamper is, many people opt for the four-poster bed for their tent. Though it may seem above what you even have at home, there's a good reason. With four posts, you can rig yourself a mosquito net, darkening curtains, and it can even help retain heat overnight.
All you need is a few rods or poles and sturdy pegs to screw them into. A block of wood will do the trick. All that's left after that is choosing your curtains or nets.
We have a great article on glamping bed ideas that you will definitely want to read. Click here
Make some great chairs
Commonly, people want some rest and relaxation in nature. This could be as simple as kicking your feet up and reading a book.
But this is glamping, so not just any old camping chair will do. Ambitious DIY-ers have made themselves personal upholstered chairs. The skeleton of it is your run-of-the-mill camping chair, but the exterior is so much more.
These upholstered chairs are as easy as sewing together your preferred fabric to create a cover. The fabric can be cut or patched together from old sheets or glamorous fabrics of your choosing.
Pin at the seams so that your chair has somewhat of a jacket, and sew. Once all pieces of the chair cover are linked up, you can turn it inside out and slip it over your camping chair.
Just like that, it's gone from drab to fab! These chair covers are easy to make and using a camping chair makes it easy to stow for travel and unpacking.
Build a table
With chairs, you'll need a table. Tables are a very easy commodity, especially collapsible ones that are great for packing up. What makes it fit into the glamping vibe is as simple as a tablecloth. Pick what goes with the vibe you're in, set, and enjoy!
Another option is to take an old portable table and use stencils to glam it up. Gold and silver paint adds an element of glam to just about anything and this is true here too.
Get some glam lighting
As for after dark, forget your old flashlight and lantern. The glamping experience should be soft yet abundant with light from safe sources.
Candles are okay as long as you leave them outside of your tent, somewhere safe so that you don't have to worry about starting a fire. Certain scented candles, like cedarwood, lavender, and eucalyptus, can even help to deter bugs from buzzing around your site.
If you do opt to bring candles out into the woods, try using a lantern. They have a dual purpose. The first is that they contain the candle in glass, allowing the flame to be encased.
The second is that these are often a very pretty, personal touch and that's what glamping is all about!
For next level lighting, the ultimate touch to a glamping experience is a chandelier. It isn't by any means necessary, but let's face it – it's the cherry on top and really completes your pictures. Choosing a chandelier or even a nice lantern doesn't have to be an uber-expensive ordeal. There are plenty of lighting fixtures that are specific to patios that will fare well in your tent.
It's relatively easy to mount to the light in your tent. Once you've chosen your patio chandelier or lantern, now is the chance for your inner boy- or girl-scout to come out and tie some knots.
An easy-to-rig pulley system will hoist it into place. You can use LED lights to illuminate it if it's out of reach. Extra points if you use remote-controlled ones. Voila! Let there be light!
If you want to keep it simple, fairy lights are the way to go. You can string them up around your tent for soft (yet necessary) lighting. There's nothing worse than all your hard work and creativity being lost in the dark!
We have a great article that has many more glamping light ideas for you. Click here to check it out.
You'll need some power
Some campsites offer access to power but if you are glamping in an area that doesn't supply power there are alternatives.
Other sources of power may be necessary, which calls in an incredible modern convenience: solar panels.
Solar panels are relatively affordable and a great investment. They'll be able to provide power to most of your technological devices.
A generator is the best go-to option for glamping at a campsite where electricity isn't readily available.
Too hot? Plug in a fan! Need some extra light? Hook up your lamp! Ready for dinner? Fire up your hot plate!
With all the excitement, you'll have to remember to eat! Snacks, just like with regular camping, is key to have an abundance of to keep you sustained and happy.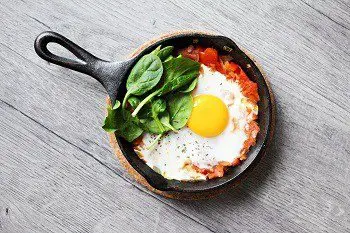 Have some great meals
Try to plan accordingly for bigger meals and bring a few pots and pans as necessary. Some people may even find success in one-pot or ready-to-cook meals.
Food Network offers up a few pre-prepared meals that you can just throw over the fire, like breakfast burritos and grilled cheese. Aluminum foil will be a major ally in making these delicious meals quickly.
Alternatively, there are a lot of options for gas stoves and ovens as well as electric versions if you have a power supply that can handle the task.
Of course even when glamping it's super fun to cook on a campfire and were have just the article for you. What can you cook on a campfire?
Keeping drinks and food cold
For keeping for and drinks cold, if you have a good power source, you could bring a nice mini-fridge. If power isn't available, opt for a nice cooler.
Even if there is power only available part-time ( running a generator for a few hours) there are coolers that can be plugged in when power is present and still keep your food cold for hours with no power.
Make sure you bring some nice reusable cups and plates to add to your picturesque experience.
If you are going to use a traditional cooler then this article is a must-read for you. How to Keep Food Cold While Camping
Bring some glam accessories
To keep your feet warm and cozy, many experienced glampers recommend area rugs. They add a nice touch to the look and a great feel for your feet.
You can also bring som plush pillows, throws, small end tables, and so much more.
Bring anything that will make your experience more pleasant and glam.
If you have all the eye candy set up, there are a few of the more tedious items to remember. You put a lot of love into creating your little oasis.
Yes, you're getting one with nature, but you can still keep it tidy. Remember a broom so you can brush off the dirt that gets tracked into your tent and onto your rug.
Every person or group is going to have different tastes and styles making every glamping experience different. These few basic suggestions, from shelter to decor and food, are the framework of a luxurious outdoor retreat. Mix and match your amenities and activities and all the work you put into your homemade glamping will last for years to come.
We have a great article that will give you even more in-depth information on affordable glamping accessories. Be sure to click here to read it.
Here are a few glamping articles we think you will love.
What does it mean to go glamping? Find out here.
How to Turn Camping into Glamping Click here

Great Ideas for a Glamping Bed See them here